Diversity, Equity & Inclusion Certificate Program
CoreNet Global is committed to doing all we can, using our collective power, to eliminate discrimination and promote equality in the workplace. Discrimination in any form – including due to race, skin color, national origin, gender, gender expression, sexual orientation, disability, religion, or age – must be erased in the places we live and work.

CoreNet Global serves professionals from 50 countries around the world and recognizes the important role we can and should play in bringing a diverse and inclusive focus to all endeavors. We view this as a business imperative.
We believe in building an open community both within our association and within the many corporations in which our members are employed. We will do our part to identify conscious and unconscious bias and inequality – and work to define a role the built environment can play in fostering a diverse and inclusive culture.
To this end, we are pleased to offer the Diversity, Equity & Inclusion Certificate program, sponsored by: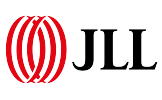 | Access Date | Quiz Result | Score | Actions |
| --- | --- | --- | --- |